Staff
I am committed to helping my clients whether they are concerned for their own financial needs or those of their family or business. I don't do it alone. Here you will find a listing of the people who help make it happen.
Together, we stand committed to providing the best customer service possible. If you need assistance at any time, please let us know. We will respond promply.
Joshua Loyal Kent
Financial Planning Assistant
Office 781-431-4745

Josh is our Financial Planning Assistant. He is responsibe for the overall planning process. He builds your initial financial plan and consistently updates it based on life changes and adjusted priorities. Josh truly cares about each client. His plans make your most important descisions less stressful by creating clarity around what's possible, and he customizes each plan to optimize your results. His in depth knowledge; along with thorough and comprehensive understanding of financial planning process, make Josh an invaluable member of our team.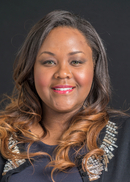 Pania F Montumer
Director of Business Development
Office 508-251-7202

Pania is the Director of Business Development. With her exceptional creative and innovative skills, she is a valuable member of our team. In her role, she runs the operations and acts as a liaison between the home office and our clients. Her professionalism and boundless enthusiasm, along with her passion for marketing, public relations, and client service, make Pania a perfect fit for our growing practice.