My Team
I am committed to helping my clients whether they are concerned for their own financial needs or those of their family or business. I don't do it alone. Here you will find a listing of the people who help make it happen.
Together, we stand committed to providing the best customer service possible. If you need assistance at any time, please let us know. We will respond promply.
Brianna Barket
Director of Operations
Office 508-251-7200

Brianna is our Director of Operations. She takes care of all the back end office related matters and makes sure our practice runs and operates smoothly. She is a perfectionist and very detail oriented. With her thorough knowledge about our business and operations, she is a huge asset for our practice. Brianna truly cares about our clients and is dedicated to helping them. Her passion for marketing and superior client experience makes her an invaluable member of our team.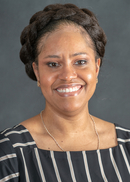 Rachael Ann Miller